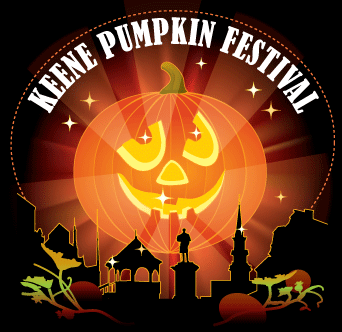 OFFICIAL home of Keene Pumpkin Festival
and the nonprofit organizers Let it Shine, Inc.
Save the date! October 17, 2015
25th Anniversary Year!
Keene Pumpkin Festival NOW PRESENTED BY ZIPPO!
Pumpkin Dump Derby: Collaboration of community and college
Keene Pumpkin Festival's Pumpkin Dump Derby, sponsored by Shipyard Brewing and Clarke Distributors, is welcoming community teams to the 2014 cleanup race. Immediately after the festival,14 teams will race to clean up pumpkins in downtown Keene—the fastest team wins $1,000 for the cause of their choice. All finishing teams will earn a $100 donation to their cause. Register.
Refereeing the Derby is our local Monadnock Rugby Football Club who play Boston at 1pm at Carpenter Street field in downtown Keene. It's a short walk from the festival: follow the purple signs from Railroad Square.
Waiting List for Central Square Tower There is room for about 1,000 jack-o'-lanterns on the Central Square Tower and reservations have reached that number. You may join the waiting list--thank you!
Pumpkins for Schools, Youth Groups, Nursing Homes & Families Registration 2014 The magic continues! Register online for one of the 15,000 pumpkins from C&S Wholesale Grocers. Thank you C&S! No phone calls please. If you have a question, go ahead and fill out the online application and include your question in the comments. Thank you: Only 40 days to go and the excitement is building!
We invite you to experience the magic of the Keene Pumpkin Festival, now in its 24th spectacular year...
NEWS MEDIA/ENTERTAINMENT Each year, astonishing images of Keene Pumpkin Festival turn up in media all over the world. We're glad to help facilitate your interviews, coverage, filming.
LEAD SPONSORS and DIRECT MARKETING OPPORTUNITIES
Showcase your brand and products in the best possible light!
BUSINESSES/ADVERTISERS The new 5&10 program helps you invest in the region's biggest day.
CONTRIBUTORS
VOLUNTEERS

The Magic of Keene Pumpkin Festival
Three hundred and sixty-four days a year Keene, NH, is a quintessential New England community with a pristine church at the head of a welcoming square. On October 18, 2014, that square will abound with jack-o'-lanterns carved by area school children! The bandstand will come alive with entertainment and a tower of pumpkins so spectacular it is called "spell-binding" will rival the church steeple. Delectables in the Food & Craft Court will send forth aromas of apple crisp and maple cotton candy throughout the pumpkin-lined city streets. After reclaiming the WORLD RECORD in 2013, Keene is on top of the world and Keene Pumpkin Festival is the darling of New England events. Admission is a suggested donation of $5 per adult plus a carved pumpkin.
ENTERTAINERS
CRAFT VENDORS The Craft Court is complete (a wonderful selection!) and no further registrations can be accepted for 2014. Due to the large interest in this one aspect of our festival, we are unable to return phone calls—thank you for your understanding.
NONPROFIT FOOD VENDORS Registrations are complete for the region's best fundraiser.
It's home.
Ruth Sterling's Report on the 2013 Keene Pumpkin Festival
Your pumpkin counts, your support does too!
We know you love the spectacular Keene Pumpkin Festival as much as we do. If you are able to make a gift to help us let it shine, please do! Thank you for loving Keene Pumpkin Festival. Donate Now!
Download a Pledge Card for tax-deductible giving.
Get Your Bumper Sticker for Pumpkin Pride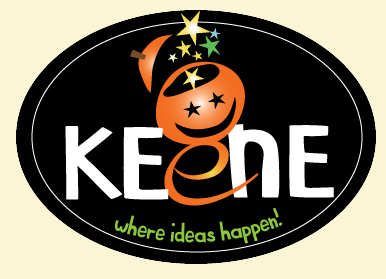 Great Pumpkin
MILE
RACE



Get your official gearPumpkin Shop.org
Pumpkin Festival

is made possible by...

including:

Other suggested Accommodations