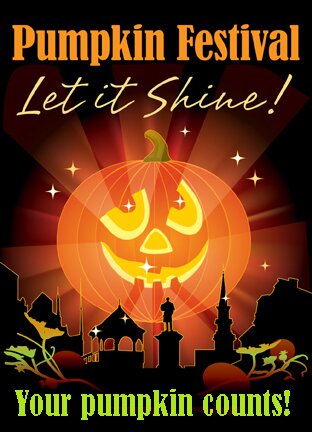 CountdownClockCodes.com
Date Set for next year: October 18, 2014
Keene is proud of our 2012 tally of 29,381
lit jack-o'-lanterns!
$1-per-Pumpkin Prize for Education

2012 Pumpkin Dump Derby $prizes
for charity
HGTV Property Brothers "Pumpkin Wars"
It's home.
Ruth Sterling's Report on the 2013 Keene Pumpkin Festival
Community Support Effort
This week all businesses in 03431 are being asked to "get with the program," the Pumpkin Festival Program, that is! More sponsors than ever in festival history are helping but we want EVERY business' light to shine. Watch your mail for your invitation.
Community
Face-Off Forum #2 in the 2013 series
To Address our Challenges with Alcohol-induced Misbehavior
SUN, NOV 3, 3-4:30-pm. Colony Mill Food Court Atrium
Challenges are magnified on our day in the national spotlight. This series of forums, introduced in 2011, is led by Ruth Sterling of Sterling Design & Communications. Officials, neighbors, partyers, non-partyers, faculty, and anyone READY to believe improvements can be made is encouraged to register and attend. Registration form. If you missed the first forum on OCT 27, please come 15 minutes early and we'll get you caught up. Please note: the Pumpkin Festival's entire footprint is safe, family-friendly and joyful. We want our entire City to feel the same way.
Your pumpkin counts, your support does too!
We know you love the spectacular Keene Pumpkin Festival as much as we do. If you are able to make a gift to help us let it shine, please do! Last year, the combined generosity of our website and Facebook visitors was our third largest source of funding! This year, we're counting on festival fans to lead the way. Thank you for loving Keene Pumpkin Festival. Donate Now!
Download a Pledge Card for tax-deductible giving.
Get Your Bumper Sticker for Pumpkin Pride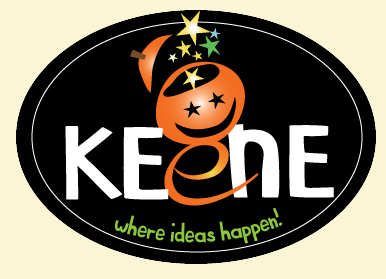 OFFICIAL KEENE PUMPKIN FESTIVAL STICKER $3
20,000 Pumpkins, the Colossal Gift from C&S
The region's enthusiasm for Pumpkin Fest exceeds even the generosity of a gift of 20,000 pumpkins froom C&S. By 10am on Pickup Day, we couldn't be sure we had enough for the elementary schools which had reserved them. We had to turn people away until after 1pm when the schools had mostly come and gone. Our sincere apologies to anyone who reserved pumpkins and was turned away. And to people who just wanted to bring home pumpkins and be part of the World Record. No one felt worse than the volunteers who were there from 6:30am to 6:30pm loading nearly 20,000 pumpkins. Anyone with extra pumpkins to share, please call into WKBK and let everyone know. As someone pointed out, this is a wonderful problem. We're betting now more than ever that come Saturday night we're bringing it home.
The Magic of Keene Pumpkin Festival
Three hundred and sixty-four days a year Keene, NH, is a quintessential New England community with a pristine church at the head of a welcoming square. On October 19, 2013, that square will abound with jack-o'lanterns carved by area school children! The bandstand will come alive with entertainment and a tower of pumpkins so spectacular it is called "spell-binding" will rival the church steeple. Delectables in the Food & Craft Court will send forth aromas of apple crisp and maple cotton candy throughout the pumpkin-lined city streets. Eight world records and 22 years later, Keene Pumpkin Festival is the darling of New England events. Admission is a suggested donation of $5 per adult plus a carved pumpkin.
Save the date

Saturday, OCT 18, 2014

2013 Tally Where each pumpkin

came from

Why YOUR

Pumpkin Festival

is made possible by...

including:

Other suggested Accommodations

Food & Craft Court

Keene Pumpkin Festival's 2013 Food & Craft Court