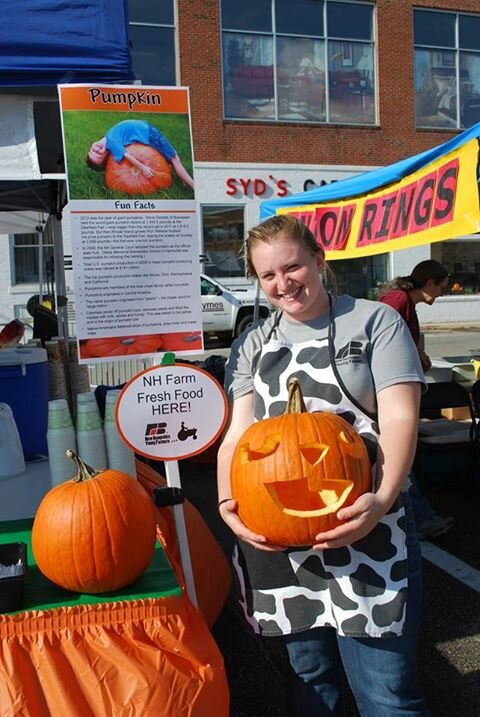 NH Young Farmer Photo
Nonprofit Food Vendors in the Food & Craft Court
Thank you for your interest in participating in the Food Court helping us feed thousands and thousands of hungry guests! After reclaiming the World Record in 2013, we are expecting a very big year in 2014 (50,000-80,000 visitors!). That means plenty of onion rings, fried pickles, fried dough and dozens of other savory and delicious fair foods. Roasted turkey legs, burgers, wraps, soups, cheesecake... a "veritable smorgasboard!"
Our application/reservation process is now streamlined and quick: Apply/Reserve
Keene Pumpkin Festival has won the Bronze Award from the Monadock Shopper News in 2012 and 2013 as the region's best fundraiser.
Many area non-profits earn their entire year's budget from their booths at the festival. We're proud that the festival helps the region year-round and thank everyone—non-profit volunteers and hungry customers—for making this magical aspect of the festival happen.